Ingrid Carlberg is a Swedish journalist and writer. She is also Honorary Doctor of Medicine at Uppsala University. Between the years 1990 and 2010 Ingrid Carlberg was employed by Dagens Nyheter, Sweden's largest daily newspaper, with a focus on investigative and narrative reportage. She held Hjörnes visiting professorship in practical journalism at the University of Gothenburg 2012/2013.
Born 1961 in Surahammar, outside of Västerås, she today resides in Stockholm, Sweden. She started her career as journalist in Västerås, 1982. After her university studies she performed research for "Maktutredningen", the Swedish Governments Official Study on Power, 1988-1990. Since 2010 she devotes all of her time to being an author and freelance journalist. She holds a BA from Uppsala University in Political Science and Economics.
Ingrid Carlberg debuted as a child and young adult author in 2002 with the books about Rosalie and followed up with the youth novel "My brother Benjamin." In 2008 her first nonfiction book "The Pill" was published and became a success. The book is a journalistic account on the history of our time's popular antidepressant drugs, and on the tensions between biologists and freudians in psychiatry over time.
In 2012 the Swedish edition of the biography on Raoul Wallenberg was published by Norstedts (Det står ett rum här och väntar på dig). The book was  awarded the August Prize for best Swedish non-fiction of the year.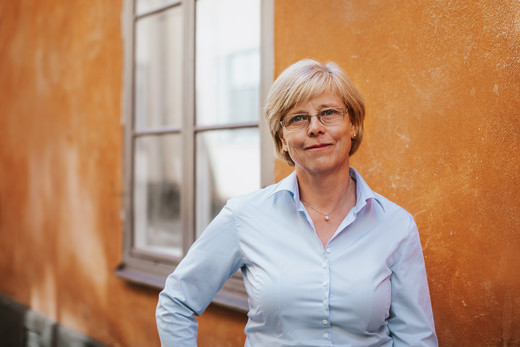 2020 Awarded H.M. The King's Medal for "significant contributions as an author"  
2020 Awarded the Royal Swedish Academy of Engineering Science's Prize for scientific journalism for NOBEL
2019 Nominated to the August prize for the best Swedish non-fiction book for NOBEL
2016 Top 15 best nonfiction books – The Christian Science Monitor
2013 and 2020 Awarded the Axel Hirsch Prize by the Swedish Academy for "a biography of high artistic and historical value or an important historical work, published in the past two years." for Raoul Wallenberg: The Heroic Life and Mysterious Disappearance of the Man Who Saved Thousands of Hungarian Jews from the Holocaust (2013) and NOBEL (2020)
2012 Awarded the August Prize for best Swedish non-fiction book in 2012 for Raoul Wallenberg: The Heroic Life and Mysterious Disappearance of the Man Who Saved Thousands of Hungarian Jews from the Holocaust
2010 Awarded the Psychiatric Association's Culture Prize for the reportage book The Pill
2008 Guldspaden for best investigative journalism in book form for The Pill
2008 Nominated to the August prize for best Swedish non-fiction book for The Pill